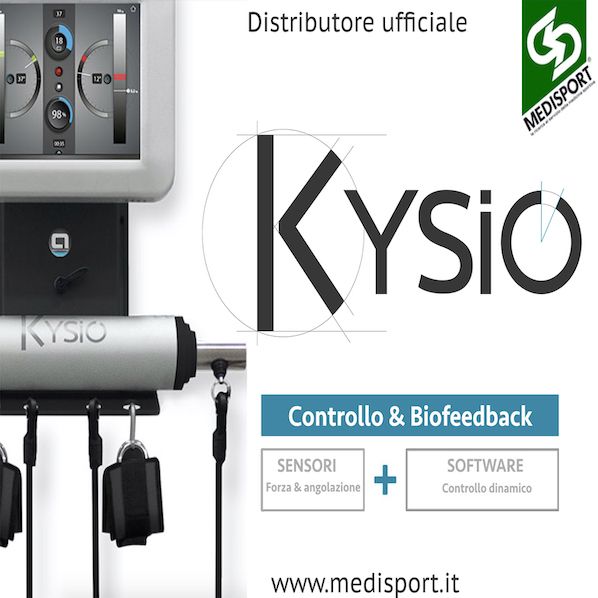 Kysio, the "interactive espalier", is a device that allows you to perform progressive resistance work, programmed and controlled thanks to its sensor and biofeedback systems. It offers the possibility of performing joint recovery and muscle strengthening work independently, quantified and reproducible for the whole body.
Kysio has an intelligent interface that allows you to constantly monitor:
- Power
- Speed
- Running time
- Angular trajectory
Kysio allows the execution of the correct basket thanks to the force sensors that allow you to monitor the patient's muscular effort and the angle sensors that allow you to monitor the angular trajectory of the movement on a 180 ° (-90 ° to + 90 °) plane .
Kysio allows you to perform specific jobs of:
- Recovery of amplitude
- Muscle reinforcement
- Re-athleticization

Kysio won the 2019 Innovation Award at the Paris Reduca international exhibition dedicated to physiotherapy and neuromotor rehabilitation.