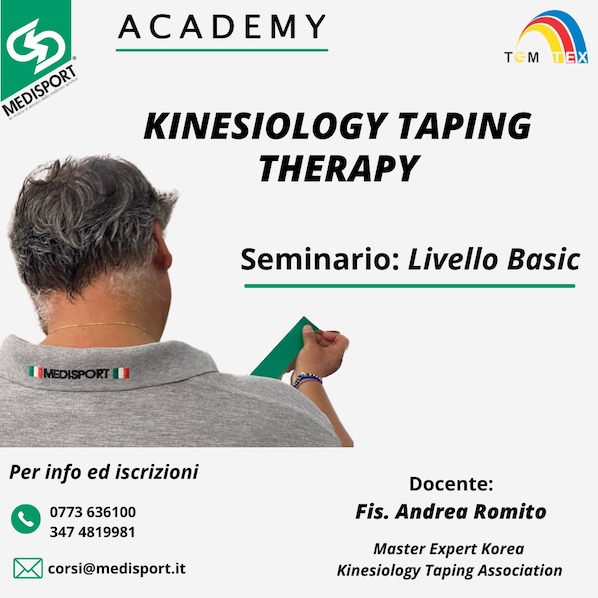 We are pleased to announce two new dates for our Kinesiology Taping Therapy BASIC level course. Two days dedicated to in-depth study of theoretical and practical application techniques with our Master Expert on kinesiology tape application techniques Andrea Romito.
24/25 September 2022 - Hotel San Marco Club - Parma
1/2 October 2022 - Hotel Mercure Roma West - Rome
SIGN UP NOW!
Places are limited!
Info and registration: corsi@medisport.it